GETWINE is a South African Wine Portal which allows you to easily buy superb South African wine online and have it delivered to your door.
GETWINE is based in Cape Town and our team is friendly and highly knowledgeable about South African wine. We are committed to giving you the best service and endeavour to make your online experience a truly memorable one.Although we started out focussing on unlabelled wines, our focus shifted to selling both unlabelled and labelled wines from top wine farms at reduced prices.
Unlabelled South African wines came into the market after the Rand strengthened against foreign currencies a number of years ago. Many top wine estates could not export their annual wine harvests to European and American shores, resulting in a local surplus of high quality wine. Due to the weaker exchange rate over the last few years there is now lower stock of unlabelled wine, but Getwine is committed to giving customers the best possible prices, whether labelled or unlabelled.
Our Story
We originally sourced fine wines from top wine estates and sold them to friends via Van Riebeeck Wine Promotions e-mail marketing. After experiencing phenomenal growth over a 24-month period, we decided to establish GETWINE.CO.ZA, an e-commerce site, in May 2005 to make our unlabelled wines available to all South Africans. A few years later we also started selling labelled wines at reduced prices.
Apart from our unlabelled and labelled wines we also provide information on wineries, winemakers, and further information relating to South African wines.
Meet The Team
GETWINE is based in Cape Town and our team is friendly and highly knowledgeable about South African wine. We are committed to giving you the best service and endeavour to make your online experience a truly memorable one.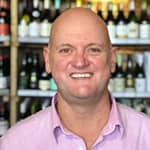 Johan Wegner
Johan Wegner heads the operation at Getwine. He has been involved in the wine and liquor trade since 1990. Apart from tasting and drinking wine, he is an avid mountainbiker and also enjoys open water-swimming.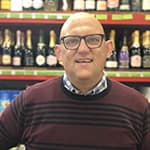 Ad Wegner
Ad Wegner finished his BA Law degree at Stellenbosch University and is involved with the management of GETWINE. He has completed his CWA Wine Diploma and forms part of the panel, tasting new products to be listed. He is a keen MTB cyclist and very passionate about our beautiful country.
Karel Wegner
Karel finished his BCom degree at Potchefstroom University and manages the well-known Getwine & Liquors outlet in Claremont. He has a broad knowledge of wine acquired over many years in the trade and enjoys going to the gym as well as the occasional ride on his mountainbike.
Louis Coetzee
Louis Coetzee has been with the company since 1996 and he is operational manager Getwine. He enjoys running and socialising with friends around a braai and loves his wines.
Mart-Mari du Preez
Mart-Mari du Preez finished her BA Value and Policy at Stellenbosch University and is involved in the everyday ins and outs at GETWINE. She enjoys a variety of outdoor activities, and dreams of someday owning a basement-sized private cellar.
Louisa Greeff
Having worked as a qualified chef for nearly two decades, Louisa enjoys combining her passion for food with the knowledge she has gained working on renowned wine farms. At leisure, Louisa enjoys reading (preferably with a cat on her lap), visiting food markets, and of course: pairing her cooking skills with good wine, friends, family and a lot of laughter.
Alison Turrall
Alison has been in the liquor industry for over 35y and Manages our Zonnebloem outlet , which specializes in supplying liquor and wine to corporate businesses in and around Cape Town. She enjoys travelling, supports Stormers and England rugby, and is very involved with charity work to old people.
Beverley Adendorff
Beverley joined Getwine's tele-marketing team in 2009. She worked in the wine industry for many years and has an extensive knowledge of wines. In her spare time she enjoys the outdoors, quad biking, nature, walking and traveling. Bev can be contacted directly on 082 535 9073
Susan de Swardt
Susan joined Getwine early in 2010 and assists with tele-sales, sourcing of more quality wines and the organising of our quarterly wine sales. She's been in the wine industry for more than 14 years, knows the industry well and has acquired an excellent tasting palate. She enjoys gardening, running and especially likes watching tennis. Susan can be contacted directly on 021 712 7704
Martinique Oosthuizen
Martinique joined the Getwine tele-marketing team in 2017 and worked in the wine industry since 2009. She has a BSC Consumer Science Degree  and she loves good books, art, cooking for friends and family and her favourite wine is a good Bordeaux. Martinique can be contacted directly on 082 312 0000.
Kathi Purcell
Kathi joined Getwine in January 2020 and has worked in the wine industry for almost 20 years.  Customer relations and service delivery as well as finding the perfect wine for her client are her priority.  She loves walking and being in nature, gardening and travelling – and hopes one day  do the Robben Island swim!  Kathi can be contacted directly on 072 292 9988.
Mayleen Hellyer
Mayleen has been in the wine industry for 19 years and joined the Getwine tele-marketing team in January 2020. She enjoys sharing her knowledge of wine in order to bring the good stuff to her clients' tables. Her spare time is spent with family and friends in the outdoors, especially the beach and the beautiful vineyards that surround the Cape. Mayleen can be contacted directly on 082 491 6959
Deidre Lombaard
Deidre is our accountant. She enjoys reading and gardening. She loves sports and is an avid Stormers fan. She also enjoys tv documentaries and motor car shows.
Margaux Siddle
Margaux

found her enthusiasm for wine in a global sales position and has cultivated this passion for the last 14 years. Her ability to connect with people on a personal level ensures that each wine selection is perfectly suited to every individual's taste preferences.Outside of her wine world, she enjoys hot yoga, walks in nature and spending time with her family and friends.
Joe Muller
Joe handles all the designs for Getwine\'s personalised wine labels. He completed his Graphic Design studies in Cape Town and has been in the graphic design industry for more than 9 years. He is passionate about all forms of art.
Nazeema Carlse
Nazeema is an assistant at our Zonnebloem outlet. She loves reading books and also enjoys cooking and a good braai.
Charmaine Arries
Charmaine is the cashier at our warehouse in Salt River and also handles and arranges all the applications of our ever growing personalised wine labels section.
Zeeta Aghulas
Zeeta is a cashier at our Claremont outlet. She strives to be knowledgable in the industry she is working in and she enjoy's doing picnics with her daughter. On the end of a busy day you will find her watching food channel on television.
Ricci Abrahams
Ricci has been with Getwine for more than twenty two years. He delivers to the northern suburbs and also Paarl, Stellenbosch, Somerset-West and Strand.
Tyrone Bloem
Tyron's delivery area is mainly the southern suburbs but also include Muizenberg, Fishhoek, Simonstown, Noordhoek and Hout Bay. He enjoys soccer and is a keen Liverpool supporter. He also enjoys a good braai, likes rugby and is an avid Stormers supporter.
Victor Mentor
Victor handles CBD and Southern Suburbs deliveries. He is a keen cray-fish diver and enjoy's making food dishes and watching comedy shows.
Marlon Rudolph
Marlon is a driver and has been involved in the wine industry since 2004. He is very keen on rugby and supports the Stormers. He likes the idea of pairing wine with food and is a keen chef at home.
Andrew Tshibangu
Andre is a driver at our Zonnebloem outlet. He is a fanatical English Premier league follower and his favorite team is Chelsey. He also likes to be on top of world news events.
Jeffrey Wogqoyi
Jeffrey is a driver at our Zonnebloem outlet . He is his father's eldest boy and has his own house and livestock in the Eastern Cape. He is at his happiest, spending weekends with his family and enjoying traditional Xhosa Music.
Elroy Smith
Elroy is a gerneral worker at our Salt River Warehouse. He likes spending time with his friends, playing PS3 and Soccer. At nights he goes clubbing and he loves House Music.
Mikhail Moses
Mikhael is a driver and loves sport. He plays cricket, rugby and soccer while supporting the Proteas, Springboks and Man United respectively. He has a great affinity for classic cars and installs motorcar sound systems in his free time.
Winnie Keti
Winnie is in control of all Getwine's shipping orders. He arranges for orders to be packed and way-billed correctly, and will assist with any courier queries. His favourite past-time is to play FIFA WC Soccer on his PlayStation but he is also a keen soccer player himself.
Benjamin Kuanda
Benjamin is a general worker at our Salt River warehouse. He likes to play and watch soccer and his favourite team is Sundown. He is from Malawi and in his free time enjoys Reggae and Gospel music.
Joseph Peterson
Joseph is a perfectionist and is in charge of packing the stock at our Claremont outlet. He loves listening to music and watching TV. Joseph worked as a chef when he was younger and in his own words "and most of all, cooking is my life.